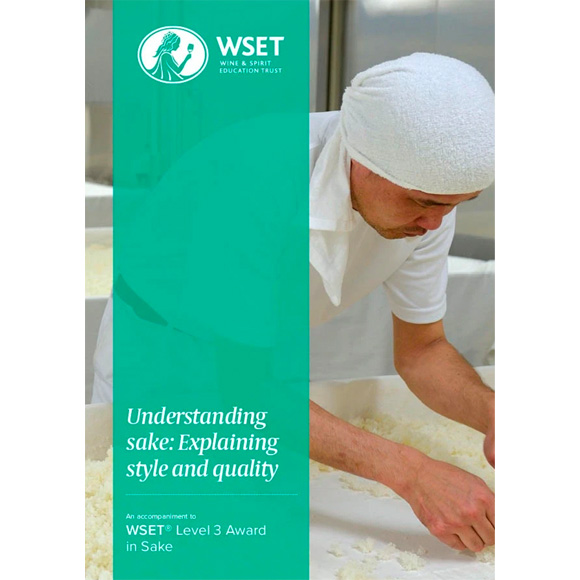 WSET® LEVEL 3 AWARD IN SAKE
Prochain cours: du 15 au 18 avril 2021
Diplôme de niveau 3 en sake du WSET
(actuellement proposé en langue anglaise seulement)
NIVEAU AVANCÉ
Durée de la formation: 3 journées + examen 1/2 journée
Frais d'inscription: Euro 870 TTC
Une formation sur 3 journées de niveau confirmé pour les professionnels qui travaillent déjà dans le domaine du saké, mais aussi celles et ceux qui se passionnent pour cet univers. Lorsque vous aurez réussi l'examen, vous vous verrez remettre un certificate et une insigne WSET. Vous serez également aurorisé(e) à utilizer le logo de certification WSET correspondant.
Thèmes abordés
UNITÉ 1
Les facteurs clés intervenant dans la production de saké et comment ils influencent le style et la qualité de cette boisson
Les principaux catégories de saké
L'importance commerciale et les organisations professionnelles
Comment conserver, sélectionner et servir le saké
UNITÉ 2
Frais d'inscription
Euro 870,00 TTC Tout le matériel d'étude, les échantillons de saké, les frais de scolarité, les examens et la fourniture d'équipements de service pendant le cours sont inclus
Évaluation
L'examen de l'Unité 1 consiste en une épreuve à livre fermé composée de 50 questions à choix multiple et une autre composée de question appellant une réponse courte. L'évaluation de l'Unité 2 repose sur une degustation à l'aveugle de deux sakés. Cette formation est accréditée par l'organisme de réglement britannique Ofqual.
Conditions d'acces
Le diplôme du niveau 1 en sake du WSET, ou un niveau de connaissances equivalent, est recommandé. Vous devez avoir l'âge legal pour la consummation de boissons alcolisées en France (18) pour pouvoir participer aux dégustations. Ce critère d'âge ne conditionne cependant pas la réussite à l'Unité 1.
Information sur le cours
Pour en savoir plus et connaître les conditions applicables, veuillez télécharger la fice des modalités ci-dessous.
---
Next course: from 15th to 18th April 2021
WSET Level 3 Award in Sake (available only in English)
ADVANCED LEVEL
A 3 days intensive advanced course for professionals working with sake as well as enthusiasts with good knowledge of the subject. Upon successful completion you will receive a WSET certificate and lapel pin, and will be able to use the associated WSET certified logo.
Outline programme
UNIT 1
The main techniques that are used in the production of sake and how they influence style and quality
The principal and specialty categories of sake
The sake industry and the commercial importance of sake in the Japanese and export markets
The principles behind the storage, selection and service of sake
UNIT 2
Participation fee
Euro 870,00 VAT included (The cost includes all study materials, sake samples, tuition, examination and provision of service equipment during the course)
Assessment
Unit 1 is assessed by a closed-book of 50 multiple-choice questions and a paper short written answers. Unit 2 is assessed by a blind tasting of two sakes. This qualification is regulated by Ofqual.
Entry requirements
WSET Level 1 Award in Sake or equivalent knowledge.
There are no entry requirements for this qualification; however, candidates are required to complete a two-week online monitored pre-study before attending the course. You must be of legal drinking age in France (18) to participate in any alcohol tasting; however, this is not a barrier to successfully completing Unit 1.
Course Information
For more information and full details on the course requirements, please download the Specification below.